EACH STOP ALONG CABR IS ITS OWN DESTINATION
The Calgary Airport – Banff Rail project intends to have seven stops along the 150km route, built on a dedicated line (not shared with CP Rail's freight line) ensuring on-time performance. The rail will be built within the CP Rail corridor and on Calgary Airport Authority's lands.
Calgary Airport – Banff Rail Route and Stops
Departures from Calgary Airport to downtown Calgary will be every ten minutes.
Departures from downtown Calgary to Banff National Park will be every one to two hours.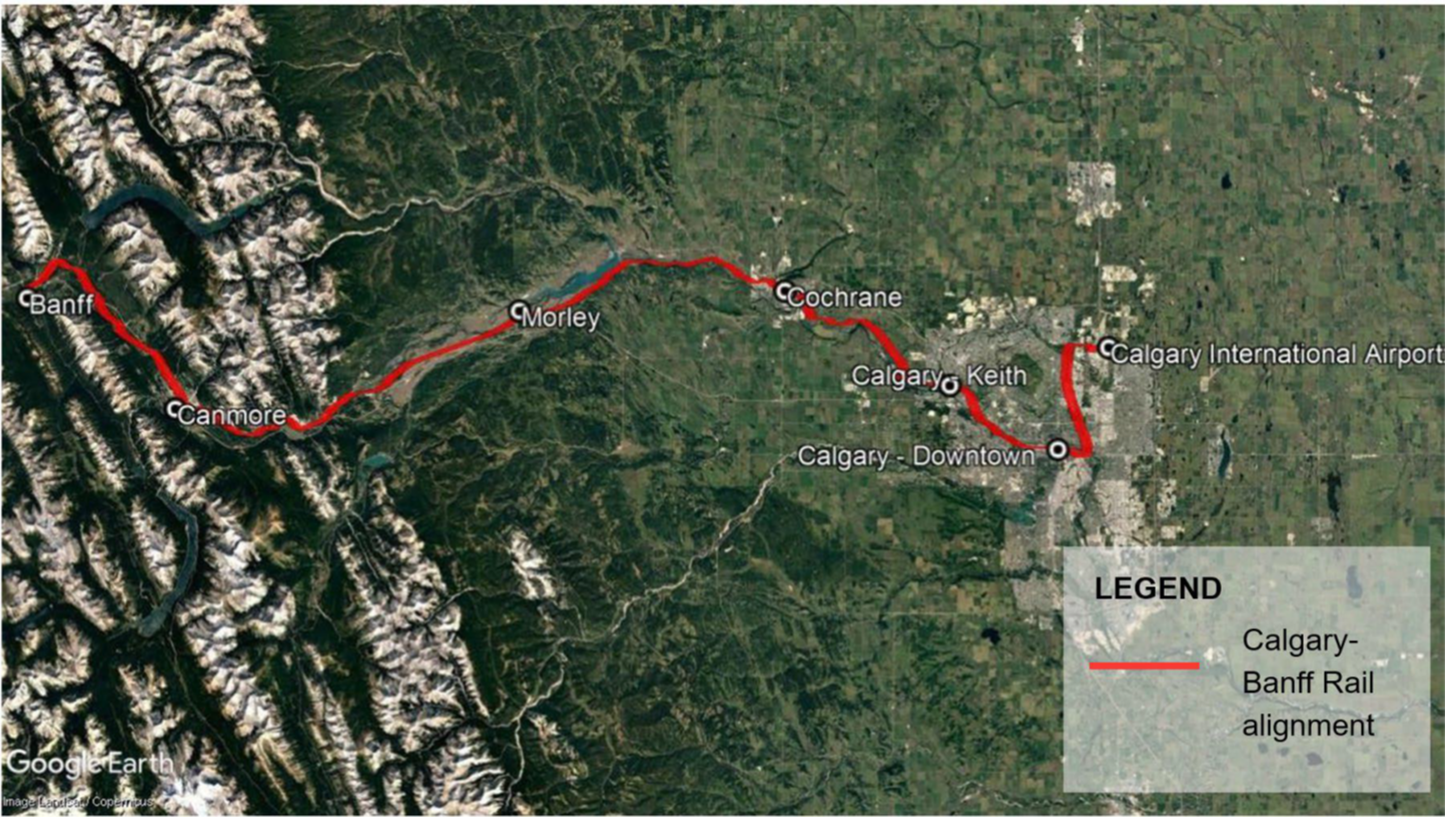 Calgary International Airport (YYC) Multi-modal Hub
CABR has the potential to support the airport with a multi-modal transit hub which would further support YYC's vision of a multi-use "airport city".
CABR is proposing to serve YYC as a free "people mover" connecting four stations on the airport's lands.
Terminal: direct connection from travellers to downtown Calgary and Banff.
Airport Transit Station: potential Calgary Transit LRT connecting the future Blueline and Greenline expansions.
Airport West Station: connect developing commercial node, including hotels, offices, and industrial.
Airport Trail Station: Edmonton – Calgary High Speed Rail providing shared access to downtown.