CALGARY AIRPORT – BANFF RAIL (CABR)
With the driving of the last spike in the Canadian Pacific Railway, Canada and Canadians were connected coast to coast.
The Calgary Airport – Banff Rail project is a true nation-building endeavour and a region-defining opportunity for Alberta, Calgary, and the Bow Valley corridor.
Using the first hydrogen-powered passenger train in North America, CABR will connect YYC (Canada's third busiest airport) to downtown Calgary (Canada's second largest downtown office concentration) to Banff (Canada's first and busiest National Park).
Built on its own dedicated line and entirely within YYC lands and the CP Rail corridor, CABR is revisioning Canada's aspirations to strengthen our country by connecting people to places.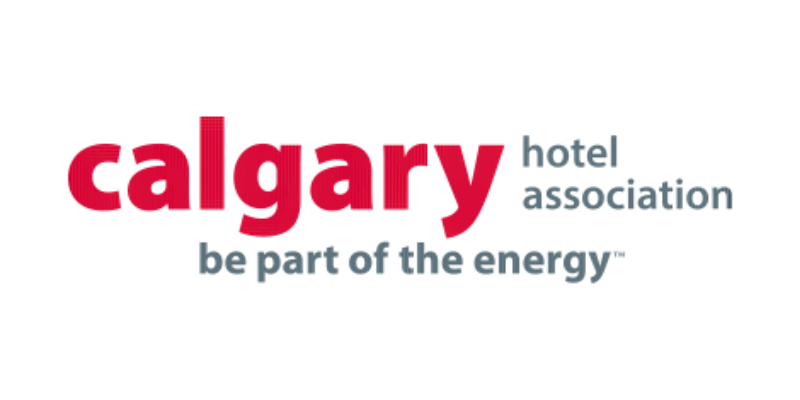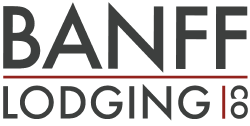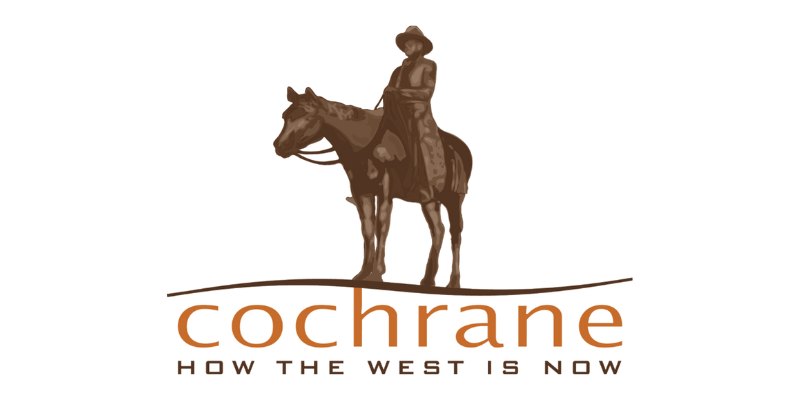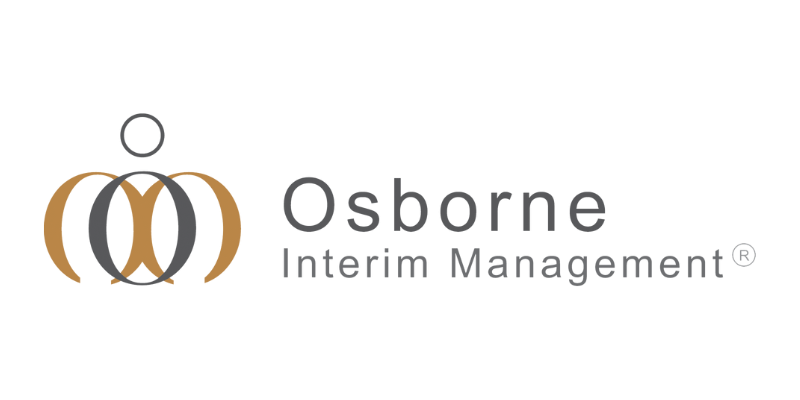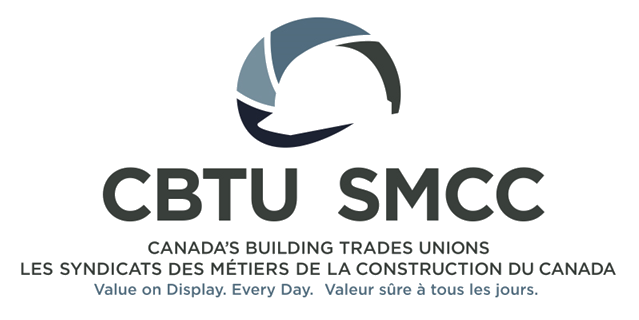 Calgary Hotel Association
"We understand that the Government of Alberta is considering whether to proceed into the design and development of the Banff Passenger Rail Project; therefore, the Stoney Nakoda Nations should be immediately engaged on this project, even before the design phase is further underway. While the Stoney Nakada Nations have certain concerns regarding the project that should be addressed through consultation, the combination of environmental and socio-economic benefits that this project may represent are of interest to Stoney Nakada Nations, and we welcome further exploration of the concept that has been presented. This letter serves as notice that the Stoney Nakoda Nations are willing to formally engage in consultation with respect to the project with Liricon, its partner Plenary Americas Ltd., and the Government of Alberta."

Stoney Tribal Administration – Chief Darcy Dixon, Chief Aaron Young, Chief Clifford Poucette

"We believe that (CABR) is unique, innovative and offers a number of significant benefits to Albertans and all Canadians. These include: Economic Development in Alberta – efficient rail connection between the Calgary International Airport and downtown Calgary, and between Calgary and Banff, will solidify Calgary as world-class city in which to live and do business; Positive Environmental Impact and Potential to Anchor the Hydrogen Economy in Alberta – CARB would eliminate thousands of vehicle trips to Banff, alleviating the pressure of vehicular traffic on the park and substantially reducing carbon emissions; Unique Public-Private Partnership (P3) Structure; High Quality Project Proponents – we have been fortunate to partner with the principals of Liricon as they have built a multi-billion dollar oil and gas business, and with Plenary on numerous P3s. Projects of this nature are critical to ensuring the long-term prosperity of Alberta and our country as a whole."

CIBC – Victor Dodig, CEO

"In addition to the obvious environmental benefits of reducing traffic congestion during busy times in Banff, the proposed CABR would have profound and lasting economic benefits to Alberta's tourism industry. We have had the opportunity to host millions of visitors in our hotels, restaurants, spas, attractions and stores over the past 20 years, and one thing that we have learned is that they want to be part of the solution to a more environmentally sustainable travel experience. CABR would provide these visitors with this opportunity."

Banff Lodging Co. – Gord Lozeman, Executive Chairman

"The (CABR) project holds potential to help reinvigorate downtown Calgary through station and ancillary developments, and could strategically catalyze transformational projects. With stops along west Calgary, Cochrane, Morley, Canmore and Banff, the incremental tourism visitations to these centres is also significant. The stop in Morley creates potential for the project to assist with economic reconciliation and helping transportation options for those living on reserve. Finally, as a hydrogen fueled train, the project has potential to significantly reduce GHG emissions of people travelling the route. The Business Council of Alberta supports the CABR in principle and we encourage the Governments of Canada and Alberta to support the concept subject to final plans and costs. We do support the government financially contributing to the project however it must not come at a significant cost burden or tax increase to Albertans."

Business Council of Alberta – Adam Legge, CEO

"A rail connection between Banff and YYC Calgary International Airport is a critical way to connect travellers to one of Canada's most awe-inspiring destinations while providing long-term economic, social and environmental benefits to the region. We look forward to helping advance this transformative project."

Calgary Airport Authority – Bob Sartor, Past President & CEO

"As a leading energy infrastructure company and a major employer of a highly skilled and diverse workforce headquartered in Calgary, TC Energy is ideally positioned to assess CABR's potential to transform the Province of Alberta and Canada in several ways. TC Energy is very excited about the wide-reaching benefits of this unique project and its potential to transform the future for Alberta and Canada in the low carbon economy."

TC Energy – Francois Poirier, CEO

"The CABR project is an innovative and unique opportunity to advance business and tourism opportunities in the Province of Alberta. I am writing to offer our support to this initiative. A low carbon connection between the Calgary airport, the city of Calgary, the Banff National Park, and many communities along the route is a responsible and sustainable way to improve mobility and drive growth. The CABR project is also a great example of effective public-private partnership, bringing together government, enterprise, and public agencies to deliver for the people of Alberta and all Canadians."

TD Bank – Bharat Masrani, CEO

"With mounting pressures on time, consumer choices and behaviours are increasingly influenced by convenience. As Southern Alberta competes in the international market, convenience will be critical to our competitiveness as a convention and tourism destination. The CABR would provide an opportunity for visitors to arrive to the expanded Calgary International Airport and proceed easily and directly to Stampede Park and then on to enjoy the Rocky Mountains. This would not only improve access during the annual Calgary Stampede event each summer, but would serve as a tremendous value-add for convention organizers considering the expanded BMO Convention Centre as a recurring destination for their events."

Calgary Stampede – Joel Cowley, CEO

"We believe the project will bring about a number of economic and environmental benefits to Alberta and to the rest of Canada. The project will increase labour mobility, providing an enhanced connection between Calgary and the communities in the Bow Valley, including the Stoney Nakoda Nation and Canada's flagship National Park. It will expand and diversify Alberta's economy, with the express rail connection between the Calgary Airport and downtown helping to revitalize Calgary's downtown core and attract additional employers and talent to the city. CABR will also reduce carbon emissions, reducing personal vehicle use and will potentially be North America's first hydrogen-powered rail system which could accelerate Alberta's plans to develop a hydrogen economy."

RBC Capital Markets – Derek Neldner, CEO

"The CHA passionately believes that CABR will have significant impact on all facets of the travel, tourism and visitor economy in the Calgary area, Bow Valley, and Banff-Lake Louise and potentially (very) significant positive impact for all of Alberta's visitor economy. The connection between YYC, downtown Calgary and Banff will increase Calgary's attractiveness as a convention destination, given the ability to easily provide transport to convention delegates. Further, the ability to provide easy stop-over will benefit Calgary's arts, entertainment, dining, and retail's sectors facilitating stop-over for those travelers desiring world-class city amenities as part of their travel to Banff National Park. Collectively, CABR will enhance the Calgary hotel industry whilst having a significant positive impact on the broad visitor economy, overall."

Calgary Hotel Association – Sol Zia, Executive Director

"Hydrogen rolling stock is ideally suited for application on the Calgary-Banff Rail corridor in terms of length of alignment, alignment characteristics and capacity. We firmly believe Alberta possess all the characteristics to become the flag-bearer of hydrogen trains on this side of the Atlantic and we are very keen to help the Province realize what will be recognized as an iconic project throughout the world."

Alstom – Michael Keroullé, President & CEO Americas

"As the operator of three hotels in Banff National Park and one hotel in Yoho National Park, CRMR believes the CABR would economically enhance our business in several ways, and thus the overall Alberta economy. In addition to the economic benefits the Park would see, the environmental benefits also complement the strategic planning within the area."

Canadian Rocky Mountain Resorts – Larkin O'Connor, CEO

"CMLC understands a new passenger rail connecting Calgary's International Airport through downtown Calgary, to other municipalities like Banff is in the works. This train may include a stop in east Victoria Park within the Rivers District. As the land development stewards of the Rivers District, CMLC strongly supports a new passenger rail connecting Calgary's airport to downtown and Banff."

Calgary Municipal Land Corporation – Kate Thompson, CEO

"As the province's leading financial services institution, ATB Financial is ideally positioned to identify some of the potential benefits from CABR to Albertans and to Canadians, including: Economic Diversification – by providing a direct, express rail connection between the Calgary Airport and downtown, the city of Calgary will have the fastest mass transit rail connection between an airport and downtown city in North America; Environmental Leadership – CABR's potential to be North America's first hydrogen-powered, zero-emissions passenger rail system can help accelerate the province's hydrogen growth plans; Best Practices Public-Private-Partnership Model – CABR's private-public-partnership model whereby the P3 train system assumes commercial risks including capital costs and ridership revenue, is unique in Canada."

ATB – Curtis Stange, CEO

"Banff National Park is a highly successful contributor to Alberta's economy thanks to its iconic status amongst the Worlds most desired bucket list tourism destinations. Above and beyond its direct impact on economic growth and sustainability via tourism, it also serves as a calling card for Alberta and Canada whenever we connect with people across all industries beyond our borders. A strategic component for our continued success and future potential as a World renowned destination is our ability to grow sustainably. Having a reliable, affordable and practical mass transportation system in the form of a passenger rail service from Calgary International Airport to the Town of Banff would certainly support this strategy."

Fairmont Banff Springs, Chateau Lake Louise – Gregor Resch, Regional VP

"CABR will transform Banff and Alberta as a tourist destination by decreasing the use of personal vehicles, enhancing Banff as a sustainable tourism destination, increase pedestrianization, increase labour mobility, increase visitation in low seasons, and increase yield per visitor. Nothing could have a more significant influence on the prosperity of our tourism economy than CABR."

Banff Hospitality Collective – Mike Mendelman, CEO

"(CABR) reflects many of your Government's priorities and would provide a solid means of obtaining many of the objectives outlined in your 2020-2023 Strategic Plan, including: supporting job creation through building public infrastructure and making Alberta more dynamic, innovative and sustainable; prioritizing infrastructure projects that will promote economic growth and recovery, create jobs, support opportunities in multiple sectors and enable future private sector investment. This includes clearing transportation bottlenecks and reducing congestion in key trade and industrial corridors; making Alberta more dynamic, innovative and sustainable; and adopting a smart approach to innovation and make Alberta competitive for global high- tech investment. As the proposed project progresses from a vision to a reality, our individual communities are exploring how we would integrate this project locally, suggesting train station locations, identifying multimodal connections, reviewing pedestrian access, identifying parking opportunities, and more."

The Bow Valley Corridor Alliance – Represented by City of Calgary's Gian-Carlo Carra – Councilor Ward 9, Town of Cochrane's Mayor Jeff Genung, Town of Canmore's Mayor Sean Krausert, Town of Banff's Mayor Corrie DiManno

"I was incredibly excited when this project was introduced, they do not come along very often; I could see the many benefits that a passenger train between Calgary and Banff would have on my business and on my community. Having a premium train service offered will have an immediate appeal to our international visitors who will thoroughly enjoy another amazing Alberta experience. To be able to take a train is already such a unique opportunity but to experience it in the Canadian Rockies is a bucket list check mark. I strongly encourage the province to support this project, as the Rimrock is excited and looking forward to benefits that a passenger train will bring to my business and our town."

Rimrock Resort Hotel – Trevor Long, General Manager

"(CABR) will help tourists and our customers seamlessly connect to downtown Calgary and to the mountains, making travel to Alberta even more appealing. In addition to the tourism opportunities offered by the Calgary Airport-Banff Rail project, WestJet is excited by the prospect of a ten-minute commute between the Calgary Airport and downtown, the fastest of any major airport to a downtown centre in North America. This would have a meaningful impact on Calgary's business community, as the world returns to in-person meetings and work-related travel. The rail segment to Banff would also reduce car traffic volumes for those heading to the mountains and reduce overall travel carbon footprints."

WestJet – Angela Avery, EVP

"I would like to take this opportunity on behalf of Arts Commons to express my support for the Calgary Airport – Banff Rail (CABR) project. Knowing the Calgary Airport reports approximately 80% of the visitors arriving at the Calgary Airport whose ultimate destination is Banff National Park travel to the Park on Stoney Trail, bypassing downtown Calgary, the proposed CABR Downtown Station located under the Calgary Tower, is a very attractive proposition for us. Positioning Arts Commons to best serve our community and welcome visitors from around the world- the CABR would effectively bring visitors to our front door to engage with the hundreds of performances and programs filling our vibrant building every year. As such we wholeheartedly support this initiative."

Arts Commons – Alex Sarian, CEO

"I see CABR as a very compelling project for not only the Province of Alberta but all of Canada for several reasons including: Economic Diversification – by providing a direct, express rail connection between the Calgary Airport and downtown, the city of Calgary will have the fastest mass transit rail connection between an airport and downtown city in all of North America; Environmental Leadership – CABR's potential to be North America's first hydrogen-powered, zero-emissions passenger rail system should help to accelerate Alberta's plans in developing its hydrogen economy; and Best Practices Public-Private-Partnership Model – CABR's private-public-partnership model whereby the P3 train system assumes commercial risks including capital costs and ridership revenue, is unique in Canada."

Scotiabank – Brian Porter, Former CEO

"A link from the Calgary Airport is significant to maintaining and building our tourism economy. This new link is particularly important given the significant current and planned investment in downtown Calgary and the Cultural + Entertainment District. The proposed stops enroute to Banff, connect passengers to unique tourism components of the Bow Valley Corridor – the western outskirts of Calgary close to WinSport and the University of Calgary; and, Cochrane, Morley, and Canmore, which are locations of much of our rich unique heritage, our mountains, clear skies, and wide open spaces."

Tourism Calgary – Cindy Ady, CEO

"With this direct rail connection between Calgary and the communities in the Bow Valley, including the Stoney Nakoda Nation and Canada's flagship National Park, Calgary would be the only city in North America with a direct rail link to a world-class tourism destination. This rail system could make Calgary an ideal entry point into Canada for international visitors seeking a unique travel experience. From our perspective, we would support such an initiative and would evaluate the possible network opportunities, as well as assess the commercial opportunities that could arise with CABR, to facilitate transfer passengers with Air Canada."

Air Canada – Michael Rousseau, CEO

"This exciting new initiative will bolster regional tourism to ensure Alberta remains a world class destination, by increasing accessibility to Banff National Park in an environmentally sustainable manner. Using innovative technology, the CABR can provide the first hydrogen-powered passenger train in North America, helping to reduce greenhouse gas emissions. As a large employer of financial services professionals in Alberta, we believe the project will also enhance our ability to attract talent to work and live in Alberta. With the co-operation of the Canadian Pacific Railway and the Province of Alberta, Liricon and Plenary's public-private partnership model can deliver an efficient and effective transit solution between Calgary and Banff."

BMO – Darryl White, CEO

"As the General Manager of a large collection of Banff hotels, we see (CABR) as a critical step toward realising many of our shared aims and visions for our region. The CABR project will support our own regional transit initiatives through sustainable tourism, boosting our overall economy by allowing not only more Canadians, but also more international visitors to enjoy our very special part of Banff National Park in a safe, affordable, and environmentally conscious manner. The train line will transform tourism in Banff National Park by providing more reliable mass transit for visitors and locals alike. Furthermore, having a safe, affordable travel option is a fantastic addition as we strive to grow our business year-round, as it will allow us to create a plethora of new package ideas for all markets focused on length of stay and supporting the needs of other local steak holders and attractions."

Banff Park Lodge – Darren VanMackelbergh, General Manager
Thanks To Our Supporters!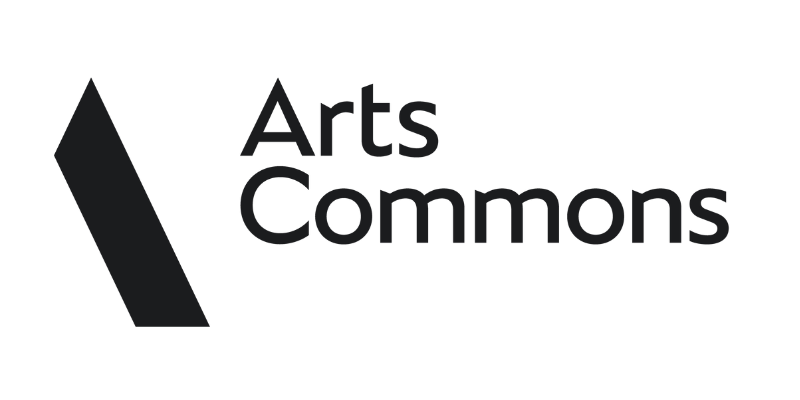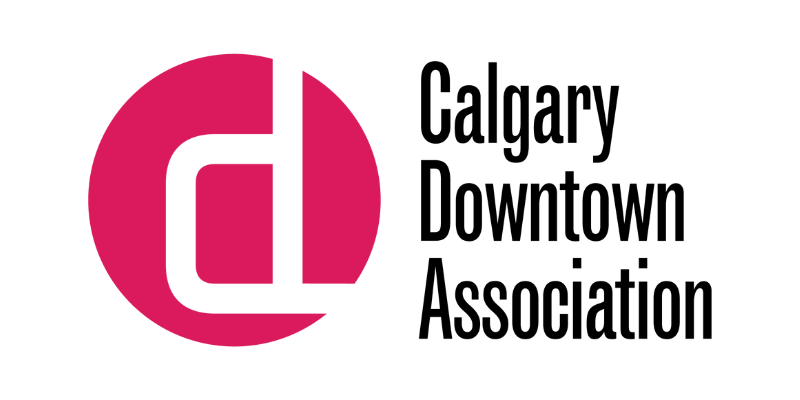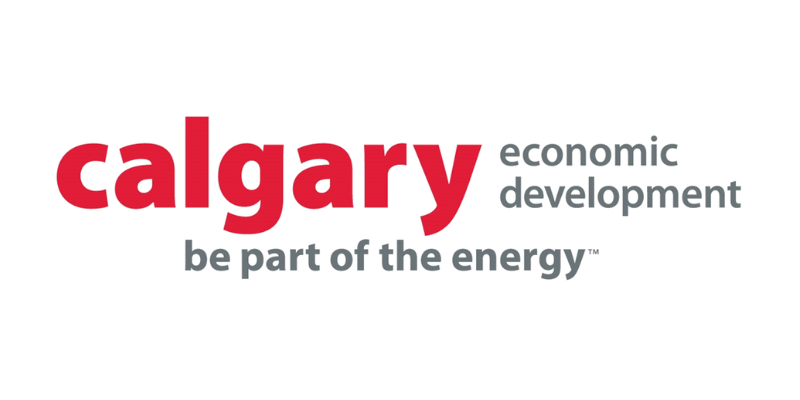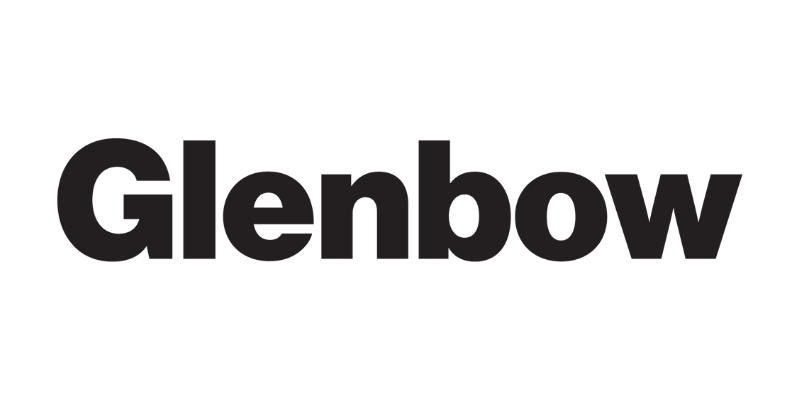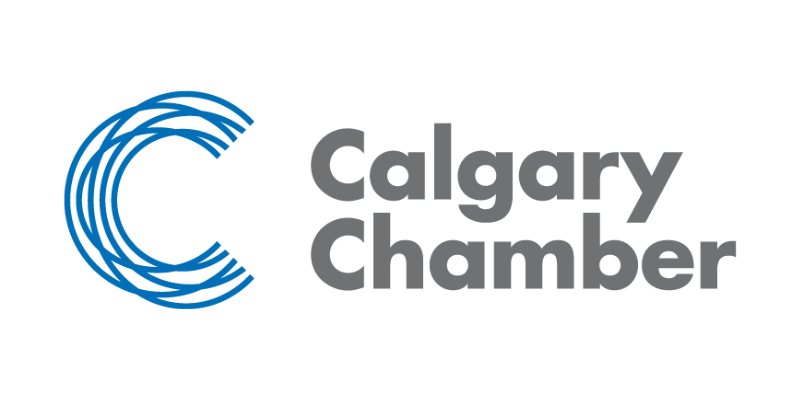 Calgary Downtown Association
Calgary Economic Development